Looking for mixing tips and tutorials, podcasts on how to run a studio, get and keep clients and just be an all around cool dude?
You're in the right place. I started this website in 2010 so that I could teach people how to get ahead as recording engineers and producers.
If you want to be notified when I offer advise in the form of blog posts, podcasts or videos, why not subscribe?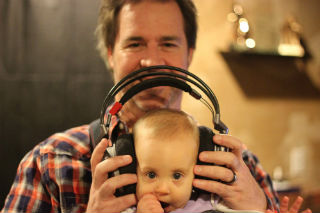 I'm Kevin Ward.  I live in Murfreesboro, TN with my wife and new little girl Kaelyn.  I've been engineering, producing, writing, arranging and mixing music professionally since the early 90's. I've always been a teacher at heart and my wife tells me that pretty often… but when I told her I was starting a website to teach people how to mix like pros…. well, she was a little nervous. You can look over my discography. Thanks for coming by… now, tell me about YOU!… Right after you subscribe 🙂