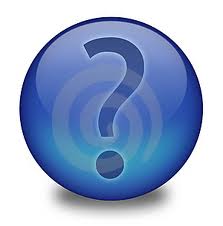 I'm encountering an error in Pro Tools this morning.  While looking around for a solution, I came across this list of "common" Pro Tools Errors.  I figured that if it helped me, hopefully it will help you too.
Source: Digidesign Users forum
K Onyx Error Bad DSP Chip on the core card. Replace core card
Kernal Panics Out Of spec RAM Replace RAM
DAE Error-1 Inserting a Maxim Plug-in after changing Sample rate
DAE Error-6 Launching pre-6.2 version Protools with an HD Accel card. Update Protools to 6.2 or later version.
DAE Error-7 When using drives formatted as Mac OS Standard. Format drives in Mac OS Extended.
DAE Error-35 OMFI Media Files folder on a Unity volume contains illegal characters.
System Error-37 Bad File Name,illegal Characters. Trash Digidesign Database folder on root level of each hard drive.
Error-44 Importing a video track into AVoption XL 5.3.1 Reinstall the Protools and AVoption XL software.
Error-48 Operating System Error Having a backup or second install of OS X on any of the drives attached to your Mac can cause this error.
DAE Error-51 Protools does not launch in Classic Mode. Startup in OS 9.2.2 in order to use versions of Protools.
Error-608 Program error occurred. New Session or Open Session dialog should remain in the foreground until it is closed.
Program Error-2048 Could not complete the "bounce to disk" command on a movie longer than 30 minutes. This is a known issue that will be fixed in future updates.
Error-2804 When loading Control 24/Pro Control/Fader Pack/Edit Pack. Reinstall Controller personality file from Protools installer CD-ROM.
Error-5000 When verifying authorizations after installing Protools 6.2.2 Install updated Plug-ins.Also this can occur if the Ownership & Permissions settings for some of the disk drives or the Applications Support folder are set improperly.
DAE Error-6027 Audio too dense. There are too many short audio regions.
Error-6031 RTAS Plug-in crash. Increase Hardware Buffer Size.
Error-6042 PCI bus too busy. If the PCI gauge in the System Usage window is peaked,reset the PCI bus.For sessions at 192 kHz, use Playback Engine sizes of 24 Voices or less.
DAE Error-6042 PCI bus too busy. Download Aurora Igniter driver.
Error-6074 When running HD Accel hardware in 32-bit chassis. Use Playback Engine sizes of 5 DSP,medium voices,or less.
DAE Error-6086 With Digi 002 on Mac OS X. Lower buffer sizes when working with many plug-ins.
DAE Errors-6086-6093-6097 Setting the CPU Usage Limit above 95% may cause this. Reduce the number of active Plug-ins.
Error-6087 During Playback in Windows XP and Protools 6.4 Change the display color quality bit depth from 32 bit to 16 bit.
DAE Errors-6089-6085-9093 Increase or decrease the Hardware Buffer size. Drive is set to operate in PIO mode.Set drive to operate in DMA mode.
DAE Error-6097 002 goes offline briefly. Incoming clock signal is adjusted up or down beyond the 002's acceptable sample rate limits.
DAE Error-7053 When trying to use a Demo Plug-in. The Demo Plug-in has expired.
DAE Error-7059 When instantiating a Bomb Factory BF76 plug-in in Protools 6.3 or 6.4 This is a known issue with BF76 version 4.0.1 on Windows XP only.It will be resolved in a future release.
DAE Error-7077 Make sure you are using the correct mixer plug-in. Drag the Stereo Mixer and Surround Mixer from the Protools installation CD-ROM into the plug-ins folder on your hard drive.
DSP Error-7204 Not enough free DSP. Remove TC Tools 3.7 from the plug-ins folder and install 3.6
DAE Errors-7201-7202-7203-7204-7205-7206 Hardware configuration problem. Seat all cards and cables firmly.
Error-7204-6003 Free Bomb Factory 4.0 Free Bomb Factory 4.0.1 Plug-ins Installer fixes this.
Error-7400 Insufficient resources to open plug-ins. Change the Read and Write permissions of the B4,FM7 and Battery plug-ins.
Error-9006 DAE is low on memory when using Quickpunch in a 96k session. This is a known issue in Protools 6.1
DAE Error-9014 Digidesign hardware is either not installed or in use by another application. Remove all Startup items except for Digidesign and PACE.Go to System Preferences/Classic and disable"Start Classic when you login.
DAE Error-9019 When using Protools Avid MediaNet. This error will only occur the first time Unity Volume is accessed.
DAE Error-9035 This can occur for many reasons. Unsupported SCSI card.Audio files were manually removed. Corrupt fades. 31 character limit, International characters. Hard drive is near capacity.
DAE Error-9060 This can occur for many reasons. Protools does not support software RAID arrays. Corrupt audio files. Bad Volume Bitmap on audio drive. Remove Jaz drive from SCSI bus. Disable Journaling on record drives.
DAE Error-9073 This can occur for many reasons. Make sure Energy Saver is set to Never. 2gb file limit is reached during recording to Firewire drives. If Auto Delay Compensation is on,turn it off to free system resources.
DAE Error-9128 Sessions with sample rates of 96k or higher. Set the Hardware Buffer Size to 512 or more.
DAE Error-9131 UNIX File System is not supported in Protools 6.4
DAE Error-9132 When attemting "Bounce to Disk". Bus the appropriate tracks to the appropriate number and format of audio tracks and record.
DAE Error-9136 During Playback CPU usage is spiking. Go to System Preferences>Energy Saver>Options,and set Processor Performance to Highest.
DAE Error-9140 FireWire extentions were installed by mistake. Disable 3rd party FireWire extention.
DAE Error-9155 Sessions with sample rates of 96k or higher. Set the Hardware Buffer Size to 512 or more.
DAE Error-9162 Digilink cable is incorrectly connected to Core/Accel cards. Reseat all cards and cables.
DAE Error-9204 Installed bad Drawmer Dynamics Plug-in from Protools 6.2 CD. Please use Protools 6.1 CD.
DAE Error-9735 Protools has reached the end of it's timeline,or has been in continuous play for longer than the maximum time limit. The maximum time limit for Protools depends on the session sample rate.
Error-14051 Unexpected Authorization occurred. The iLok client software is not installed on the system.
DAE Error-1103 Unable to acquire audio hardware. Lowering the playback engine from 64 voices to 32 voices may resolve this. In Protools 6.4 with AVoption V10, 48 voices is the maximum number of supported voices.
Error -1133 Digidesign hardware is in use by another application. Close all applications, reboot and restart ProTools
Error -6101 CPU overload error has occured. Increase HW buffer size in playback engine or remove some plug-ins.
Error -1123 TDM flex cable error. This error may also pertain to an incompatibility problem with DSP chip latency between multiple HD Accel DSP cards. Replace TDM flex cable. Re-seat HD Core and Accel cards. Change the order of Accel cards attached to HD core. Replace bad HD Accel DSP card.
Error -4 ProTools encountered an error while allocating voices. As a result not all audio tracks were voiced. Go to playback engine, re-allocate additional voices.
Error -36 Unable to create new audio file on drive because of I/O error. Repair permissions on boot drive w/Disk Utility. Check permissions settings on all record drives.