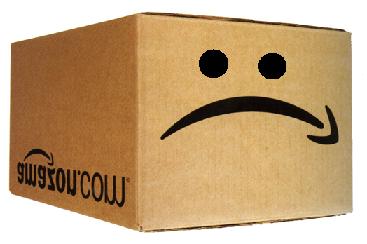 Since our book came out, I'll have to be honest, I've been so humbled by your response to it.  I was pretty happy in knowing that Pro Tools 9: The Mixer's toolkit has helped people from all over the world.
I read the reviews occasionally.  Today was one of those days.  But today was different.  I got a BAD review.
I'll link to it here, but here's and excerpt of what Personne said.  I just want to see if you guys agree or disagree.
The first third of this book is dedicated to rhythmically 'correcting' drums, basses and guitars. The authors seem to feel that the most important skill in the studio is to quantize nearly every note that's played. This appears to be routinely necessary, when in fact it should only be done in very limited cases: when a group has disbanded or when the producer has a gun to your head. There seems to be little awareness that rhythmic feel comes from irregularity. Imagine the group 'Cream' without the enthusiastic ebb-and-flow (and slop) of Ginger Baker. The behind-the-beat singing of Sinatra is what made it swing. If a drummer needs that much fixing, he needs to be fired. Or the engineer needs to be fired.

Most of the remainder of the book seems dedicated to compressing every track in every way possible. Most experienced engineers lament this trend for the way it sucks the life out of contemporary mixes (if there's any life in there to begin with). Compressors have been around for ages, but their relative scarcity meant that they were only used when there was a problem to fix. Now, with the advent of plugins, they can be slammed into every corner of a mix. 'Can' doesn't mean 'should'.

To their credit, the authors do spend some time talking about the importance of mono compatibility. They also go over the reasons why a great-sounding single track won't sound good in a mix. They know the importance of working quickly with keyboard shortcuts. But their approach is a meat-grinder approach in which everything is treated the same–basically as rave room dance mix. The best mixers know how to mix for genre: a country mix sounds live and might carry some sense of the roadhouse. A prog rock mix might sound dreamy and a blues mix will be aggressively in your face. A jazz mix will be tight and crisp and a classical mix won't even seem to be there at all. The focus of this book should be more clearly identified as "Making a garage guitar band sound like a MIDI sequence".

So what should the aspiring mixer look for in a guidebook? Nearly all the great mixers I know have solid people skills. They sit down with the band and talk about previous mixes and favorite mixes by other bands. They make sure that they're working to satisfy the desires of the clients–not to simply run them through a generic mix mill. A guidebook needs to talk about microphones and microphone placement (even if the mixer isn't hanging mics herself), since those production choices can often significantly drive a mix. A guidebook needs to talk about mixing background vocals, horns, live pianos in a genre-appropriate way. And the guidebook needs to talk about a larger mix world. Mixing includes rock, country, commercial spots, television and film. Many skills, properly taught, can bridge multiple applications. For example, I lament the application of time correction in the second paragraph of this review. While questionable in music, it's absolutely necessary in dialog-replacement (mixing for picture). Creating a sense of space by specific reverb choices and tasteful panning is the final bit of magic.

No one book can be all things to all readers. But it should be more respectful of the art than this one is. I hope there are better choices out there.
I respectfully replied this:
Hi Personne. I'm sorry you felt that way about the book. I really am. The sole purpose of this book (to me) was to help aspiring engineers (and pros who like to see other mixer's workflows) make a band– theirs or their friend's– sound better than they already are. I did this with the technology that is available in Pro Tools 9.

Also, if you are really interested in how to mix background vocals, horns, live pianos in genres such as Jazz and Big Band, I have all of that available in full-length tutorials that are very genre specific such as Orchestral Music, Jazz and Big Band, as well as Rock. Those videos are located at my website MixCoach dot com

I apologize if this book didn't fit the "all-purpose" Pro Tools book that, in my opinion, rarely teaches anything specific about mixing. However, my mission is to help engineers reach their goals of becoming better at what they do… not just to please critics.

I would really love to have a conversation with you. If you'd like, you can reach me at mixcoach[dot]com/contact.
Hopefully, Personne will comment here and see that my heart really is to help aspiring engineers.
I realize that some (most) of you guys don't own the book, but you know my heart because of the training that I offer on MixCoach.  If you agree with Personne, please do me a favor and let ME know so that I can improve what I do here.  However, if you've learned anything here at MixCoach and you are inclined to, you could leave a comment on Amazon.
This is exciting.
Kevin